When children are born, it is a difficult process. Even in a birth that goes easily, a child may have spinal misalignments and injuries from the birth itself. This is natural, but it can mean that your child is suffering from injuries that can be addressed with a simple visit to the chiropractor.
Whether your child is an infant or is a few years old, a chiropractor can help make sure their spines are in alignment and that injuries are treated early, so they don't have to worry about a life of chronic pain. Chiropractic care for children is safe and effective, and it's noninvasive.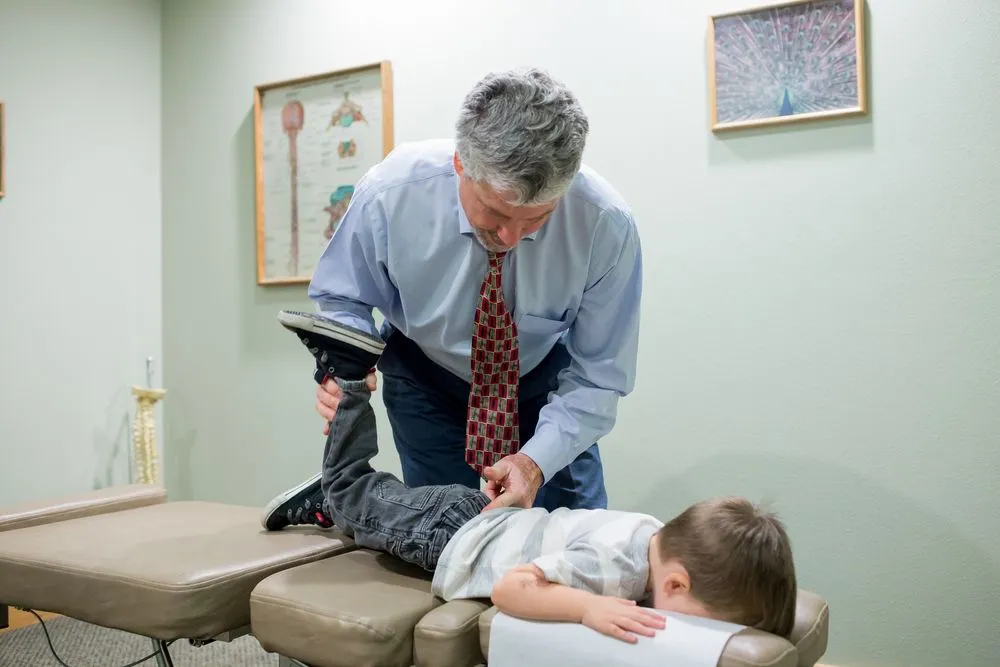 Is Chiropractic Care for Children Safe?
Chiropractic care for children is safe. Many chiropractic patients, who are parents, choose chiropractic care for their children, too, since the same care has been effective for them.
Chiropractic care is noninvasive, so you don't have to worry about medications or surgeries that could hurt your child. Additionally, chiropractic care can help restore a child's health to prevent injuries. The reality is that kids get hurt, they play hard, and they fall hard. A chiropractor works to realign their spines, so they can continue to play without pain.
Why Choose a Family Practice for Chiropractic Care?
It's a good idea to go with the people you know about your child's chiropractic care. If you are a current patient of our clinic or would be interested in coming yourself, you're able to see the kinds of services we offer for children and adults. You can go through the treatments designed for children and adults to decide if you feel they're right for your child. Best of all, you'll have the same staff working with you and your child, so that you get to know them and trust their work.
Call Potomac Family & Sports Chiropractic Center in Ashburn Today
If you want to help your child recover from an injury or believe that it's important for them to experience chiropractic care from a young age, you can call us today to set up an appointment. Call us today at (703) 406-8686 to learn more about our services and the techniques that we perform in office. We're happy to set you up an appointment for yourself or your children so that you can get to know our facility and everything we offer.